About Me and Buckwheat Tea
Hi, I'm Lovina! I'm a London-based mum of 2 - I grew up in Kobe, Japan, and am originally from India - being from the nations of matcha and chai, I have always loved my tea. 

I grew up drinking buckwheat tea regularly in Japan, where it's known as "soba-cha" (like 'soba' noodles, which are made out of buckwheat too).

It's a tea that's widely consumed in a few countries in Asia, where it's well known for its many health benefits and rich and pure taste, and exceptionally for its high content of the special antioxidant 'rutin.'

When I moved to London in 2005, I noticed that a lot of teas were available wherever I went... but buckwheat tea was unknown to most. 

And so, I got accustomed to drinking other herbal teas.. but I still missed it quite a lot! Not only did I miss its soothing and familiar taste, but I could never find an equivalent tea that ticked all the boxes... Green tea has similar health benefits, but it contains caffeine and can get bitter. Fruity teas smell great, but never taste amazing. And I love mint tea, but get tired of drinking it all the time.

I missed soba-cha because it's one tea that I never get tired of and can just have all day, and genuinely enjoy it as a source of hydration and comfort.

About two years ago, over one of the lockdowns, I was sharing a pot of buckwheat tea with my husband at home... we ended up discussing how delicious this tea is (sorry yes, we are that couple), and how it should become a staple here in the UK -  that's when I had the idea of launching my own brand! The Ham & High call this moment a 'tipsy culinary experiment' if you want to read more about it. 🙈

In this process, I sampled over 20 different variants of buckwheat tea, before finding the perfect match to what I was accustomed to drinking (there are many different types and so I had to be prudent!).

Fast forward to now, and T. Buckwheat Tea is a reality! The tea has won a Great Taste award, it's stocked across stores in London, and is something that many of you are learning about and loving too :)

Since buckwheat is a popular health food already here in the UK, and we are a nation of tea lovers, I think it only makes sense to introduce all of you to this wonderful and powerful tea - I can't wait for you to try it.

- Lovina

PS. You can follow my journey and learn more about buckwheat tea on my Instagram page. 
Roasted Buckwheat Tea (Soba-cha)
Regular price
Sale price
$15.00 USD
Unit price
per
Sale
Sold out
A deliciously smooth, healthy, and caffeine-free tea. Taster pack also available.
View full details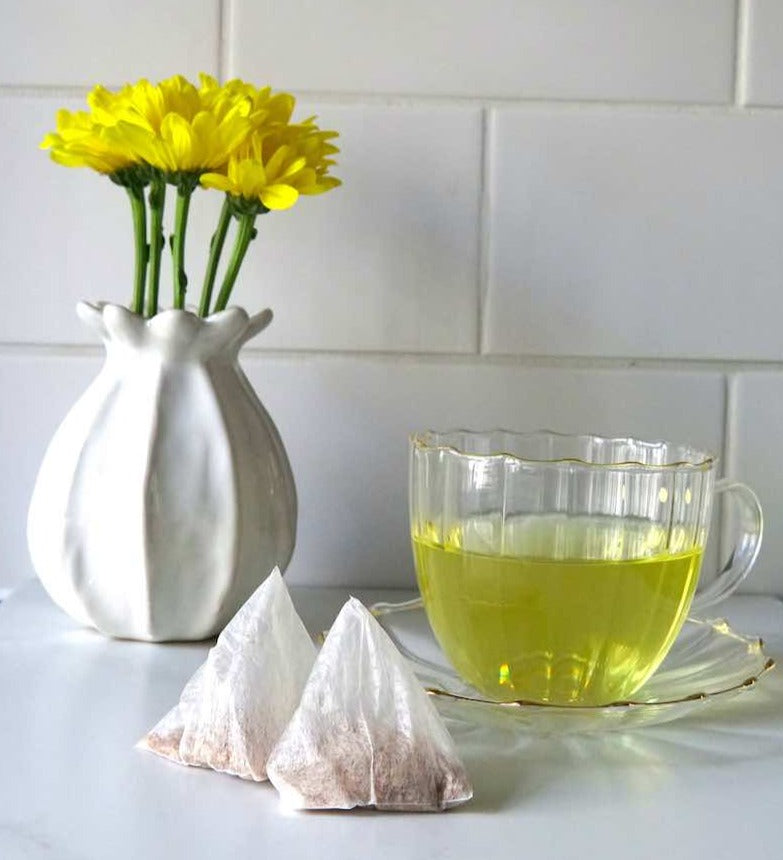 Gallery
Selfridges, Oxford Street

Raye The Store, Regent's Street

Village Wholefoods, Clapham Common

The Gym Group, West Hampstead

Turmeric & Honey, Notting Hill

The Rohm Store, King's Cross

Peppercorns Health Store, West Hampstead

Haelan Centre, Crouch End

Vegan East Market, Hackney